5 Of The World's Best Casino Art Collections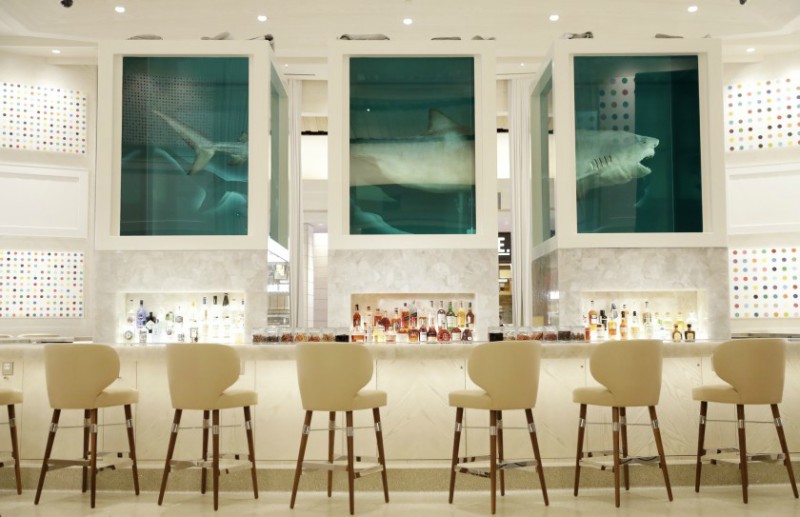 Source: Isaac Brekken / for The Times
When you are planning to visit casinos, you envision yourself playing glistening slots, enjoying exceptional cuisine, and living the high life in a splendid city. However, one attraction most people don't consider when they think of casinos is art. If you are an art and culture fan, you may be pleasantly surprised to know that a few casinos host some of the globe's most impressive art collections. You can play your favourite casino games, dine on great food, and take in some classic art pieces all under one building. Read on for five casinos that host the some of the world's most famous art.  
The Bellagio
The Bellagio in Las Vegas is a famous casino in Las Vegas. Known for its opulent, palace-like architecture and luxurious hotel accommodations, this resort and casino attracts people from all over the world. The gallery in the Bellagio also houses fine art from international artists and exhibits.

Art curators for the Bellagio museum regularly collaborate with other museums and art collections from around the world to showcase both well-known and burgeoning artists. One current exhibit at the Bellagio Gallery of Fine Art is Material Existence: Japanese Art from Jōmon Period to Present. This exhibit is in two parts and is a year-long in duration, with the first part running from November 16, 2019 to April 26, 2020. Admission is just $15.
Artist Richard MacDonald also has his work permanently on display in the Bellagio. MacDonald is a sculptor known for bronze statues that feature animals, models, and dancers.
The Palms Casino
The Palms Casino in Las Vegas is another place where you can enjoy a ritzy casino experience and get a gander at fine art. A recent $620 million renovation may have made the casino Vegas's best art museum.
With the renovation, now the casino has millions of dollars' worth of art on its walls in the cocktail lounge, dining areas, bars, and other spaces. You will see original works by Jean-Michel Basquiat, Andy Warhol, and Richard Prince everywhere you go, whether you are playing at the card tables or spending time with friends over dinner.
You can also down a glass or two at the Unknown Bar, inspired by the Unknown – a sculpture rendered by Damien Hirst in 1999. The marble-based spectacle features a three-piece shark tank with a third of a formaldehyde-preserved and dissected shark floating in each section of the tank, leaving you with the constant eery feeling you are being watched.
Wynn Palace
Whether you decide to stay at Wynn Palace in Las Vegas or will just be passing through the city, make sure you check out the gallery at Wynn Resort. You will find an extensive collection of exceptional Asian and Western art arranged on the walls and floors. Notable works include Tulips by Jeff Koons and a variety of Buccleuch vases from the 18th century. You'll also find a towering replica of a Cinderella high heel with a Chinese dragon on the toe, sculpted by Chinese artist Liao Yibai. You will also find a huge array of gorgeous Asian rugs, and ancient lacquer screens. Pieces have been strategically placed in areas of high traffic so make sure to look for artistic treasures around every corner.
Cordish Art Collection
Another hot spot for art collections is the Live! Casino and Hotel in Hanover, Maryland. Suzi Cordish, of Cordish Companies, has spearheaded the project and filled with the casino and hotel with works by Charlie Ahn, Andy Warhol, Jennifer Steinkamp, Not Vital, and Nick Cave, along with many other world-renowned artists.
Serving as a member on the National Board of the Smithsonian Institution and as president of the Board of Creative Capital Foundation, Suzi Cordish was excited to bring art to the hotels she oversees with her husband, David Cordish. She wanted to have an exhibit designed specifically for hotel guests so they could enjoy exceptional works of famous art while relishing the entire Live! experience.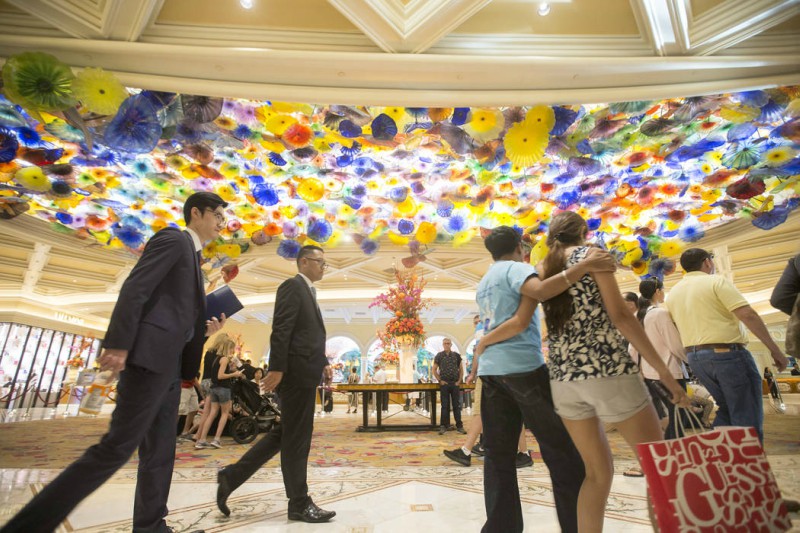 Source: Benjamin Hager / Las Vegas Review
International Hotel Casino Property in Bulgaria
If you take a trip across the Atlantic, you might want to checkout the International Hotel Casino and Tower Suites in Golden Sands, Bulgaria. While Bulgaria is home to many exceptional art museums, two collections you can find are directly on the International Hotel Casino property.
You will find the Graffit Gallery, which features an impressive collection of contemporary art. Exhibits include hot, artistic trends, often including a high degree of technology to express feelings and modern philosophies. If you go to this collection, you'll also find incredible photographs, paintings, and sculptures that push the boundaries of conventional artistic expression.
Another International Hotel Casino property is the Largo Art Gallery. In this collection, you'll find local artists from Bulgaria, including work from a number of young artists from the National School of Arts.
If you are interested in other stories about couples who do great things, check out this article.