Tips To Boost SEO For Casinos & Build Success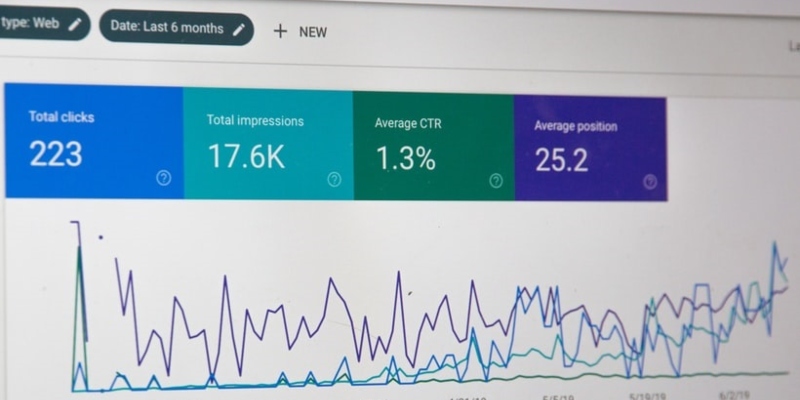 Source: Webaroo on Unsplash
Growing the success of an online casino isn't just about sign-up bonuses, hosting the hottest Microgaming titles, and revealing the latest Keno versions. The most important web-based tool you can leverage to drive more traffic to your site and gain more online visibility is through SEO strategy. If you look at the web as land and each company or business working hard to develop their piece of real estate, SEO is the blue prints to build a company that will catch the eye of all passersby and entice them to walk through your doors.
What is SEO?
Simply put, SEO stands for "search engine optimization" and is a general term used to describe all efforts you can make to increase your website's visibility and draw more traffic, simultaneously ranking higher in the search engines or SERPS (search engine results pages). Most people just think of SEO as keyword strategy, but research has shown that keywords are becoming less front and center and more ancillary. Yes, key words are still important, but they are no longer the mainstays that Google considers when determining how to rank your page.
Beyond keywords, Google is focusing mostly on how informative and helpful a website seems or how much visitors seem to value the content. User experience (UX) is also king, along with how quickly a page loads on a desktop or mobile screen. All these factors that contribute to navigability, authenticity, and content quality are chief determinants of how Google and other search engines will deem your site reputable and rank you accordingly.

Of course, the higher you rank according to Google's ever-changing algorithms, the more likely your target customers will flock to your pages. And, if your content is exceptional and your CTAs (calls to action) are clear, you will likely start seeing better conversions.
Basic Guide to Improving SEO
Employ the following five SEO tips for your online casino and you may start seeing higher traffic numbers, better search engine results, and increased profits.
Improve Site-Wide User Experience -- Search engines are fueled by the need to show the best results to a user's query. That helps establish the search engine as the go-to platform for investigating information. If a user stumbles onto your page, finds poor quality content, and immediately leaves (they "bounce"), that adds up to your "bounce rate". A high bounce rate is one of many indicators to a search engine like Google that your site is irrelevant to the queries used.

You can improve your casino's relevance by improving the experience for web users. Actively think about how they need to fulfill personal objectives when they come to your page, and how to offer the best route to achieve those results. That is SEO.
You can get people to stay on your site longer (and thus help you rank higher) by implementing the following content and navigability rules:
Make your web content easy to ready by using short paragraphs, short sentences, and bullet points
Provide quality content that is easy to read and engaging
Create compelling headlines to hook your readers
When writing, begin with the most important details and end with the least important ones
Get "under the hood" with your web tech to improve site speed (a free SEO audit site like Ubersuggest should help get you started on what needs to be tweaked)
Optimize Your Voice Search – Increasingly more people are using voice-based search technology, as opposed to text-based search. This affects your SEO as well because you need to have your voice-based search accurate and accessible to answer all voice queries that will add traffic to your site.
The first step you can take to optimize voice search is to focus on something called "long-tail keywords." Text searchers may just type in "free casino bonuses" but those using a voice search may be more likely to speak into their phones: "best casino sites offering free bonuses." Use these long-tail keywords, as well as short-tail phrases, to capture both types of queries.
Also, check in with your web support team about structured data to make sure Google has access to a rundown of what your site conveys. This is also called a "schema markup."
Source: Keenan Constance on Unsplash
Invest in Topic Clusters Over Keywords – As we mentioned earlier, keywords are still important, although secondary to content. Keep in mind the intention of your user and create content accordingly. One great way to do this is using topic clusters. You can create pages full of topics that your users will be looking for (do your research thoroughly to investigate this according to your target audience) and clickable, well-organized headers and sub-headers with relevant, fresh content to make it easy for the user to find what they are looking for – and return over and over again to your pages.
Points you will want to keep in mind while constructing topic clusters is what your casino consumers most want to read: you want original posts based on gambling and betting. Add the latest news, tips, fun related articles, free games, and casino game reviews.
Employ Diverse Backlinks – Strong and varied backlinks are your secret weapon when it comes to ranking. Each backlink should also contain high quality content and not just spammy links or blog comments that instantly send up red flags to readers. Make your backlink info relate to your gaming niche as well, if possible.
We recommend you create at least five medium-to-high quality links for every page of good content you produce. This will quickly improve your backlink profile and can win you additional links from blogs, news websites, and product pages – all signs that help Google or other search engines view your site as reputable.
Learn How to Measure SEO Performance – None of these tips will mean anything if you can't measure your site's SEO performance. Without tools to measure content performance and ranking, you can't test and experiment with content and strategy to get the rankings you want. Plus, the best analysis tools out there help you determine:

Which content pages get the most clicks and are most appealing to customers
Best-performing pages and least well performing pages for visitor traffic
Effective and ineffective keywords
SEO changes and implementation results
We have scoured the web and located four of the best tools you can apply to gauge SEO performance in your online casino. Some may cost a monthly investment to access all tools, but you'll see the ROI quickly once you are able to measure and compare your efforts.
Data Studio – This program helps consolidate data using multiple sources to give you a single view of how your content is performing.
Ubersuggest – The great and powerful Neil Patel offers this free tool to help companies view their sites and see how competitors are performing, which is also an essential part of SEO. You can also view backlink analysis, total keywords per country, keyword position on Google, monthly traffic, and more.
SEMrush – Start with a free month-long trial for this company before you dive into a subscription. This amazing tool does it all, from tracking keywords specifically to viewing how each page of content is performing.
Screaming Frog – Screaming Frog is another essential tool that can analyze site structure and pops up related errors like status codes, crawling errors, and indexing. This platform is a good supplement to any of the above options.