7 Gaming Role Models Who Empower Women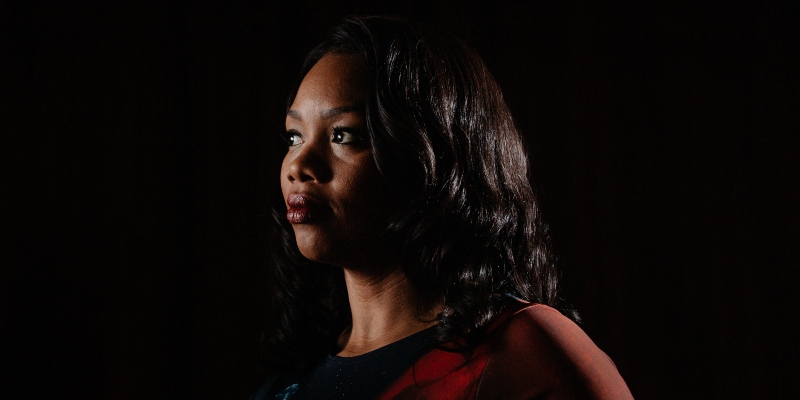 Source: Kevin Serna
It's no secret that many people think of gaming as a man's world. However, women are making their mark on the industry, which is now almost evenly balanced between genders. Women aren't just getting into playing games, though—they also hold leadership and founding positions in many gaming companies, helping to narrow the gender gap in the industry. There's a large number of female managers and team leads working in the online casino industry and many of these powerful women have made a positive impact on their business.
Lucky Numbers
Even with the big strides that have been made in terms of gender equality, women are still not as represented in senior roles and leadership positions as men. According to catalyst.org, only 33 women are CEOs of Fortune 500 companies (6.6%) and only 29% of senior roles worldwide are held by women. And, the industries where women occupy these roles are limited—while fashion companies and nonprofits are frequently led by women, it's must less common in science and technology fields.
In the gaming industry, the number of female leaders is on the rise, along with the number of female players. While gaming was mostly seen as a male hobby early on, it's now about half and half, though women still face discrimination and harassment in many gaming communities.
In the business world, things are looking up. According to Crunchbase, women have founded or co-founded 312 gaming companies, including fantasy sports, casinos, video game companies, and more. With the growth of internet gaming, these industries are on the rise, too, making this market a good opportunity for new ventures.
The Women in Gaming Diversity Awards
In November 2020, the Women in Gaming Diversity Awards will be held in London to celebrate the growing diversity of the industry. They'll recognize individuals and organizations who have had a positive impact on the field, including promoting diversity and inclusion. For the last 10 years, the organization has honored figures who have made diversity a priority in their business, as they believe greater representation and inclusion is an important part of the industry's culture.
Here are seven women who have made their mark on the gaming industry, serving as a great example to gamers and entrepreneurs everywhere.
1. Keisha Howard
Keisha Howard is the founder of Sugar Gamers, an advocacy and networking group for the gaming industry. She is a self-proclaimed geek who loves technology and business, and her interest in tech showed her that the industry needed more diversity. That's why she started Sugar Gamers, which aims to point out the lack of diversity and representation in the gaming industry. This means lobbying game producers to target games toward wider consumer demographics rather than creating games with just men in mind.
Keisha was successful because of her hard work and creativity, recognizing a need in the industry and working to change it. She's done well as an entrepreneur and stayed focused on her goals over the years. As a result, she's had a great influence on inclusion in the gaming industry.
2. Nicole Lazzaro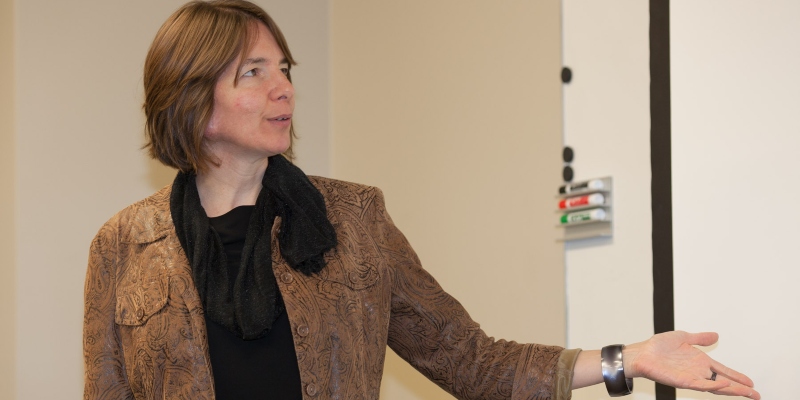 Source: J.D. Lasica
Nicole Lazzaro is the founder and president of XEODesign Inc. She started the company in 1992, and works in Player Experience Design to make video games more fun. She's also worked as a game developer and designer. She's based her career on research into what makes us like gaming, using her Psychology degree from Stanford.
Her research showed her how to use players' facial expressions to measure their experience, which she was the first person to do. She bases her games on what she calls the "Four Keys to Fun", claiming that every best-selling game at least three play styles that make it fun (Hard Fun, Easy Fun, Serious Fun, and People Fun). This philosophy has influenced developers worldwide, and we have her to thank for the framework behind so many of our favorite games.
3. Holly Liu
Source: Wikimedia
Holly Liu co-founded the mobile gaming company Kabam in 2006. Her company focuses on social games, including hits like Marvel Contest of Champions. Originally, the company developed games for Facebook and web platforms, but has since moved on to mobile games, many of which are focused around movie and comic franchises.
She has received lots of awards and recognition for her work, including being named one of Fortune's "10 Most Powerful Women in Gaming".
4. Bonnie Ross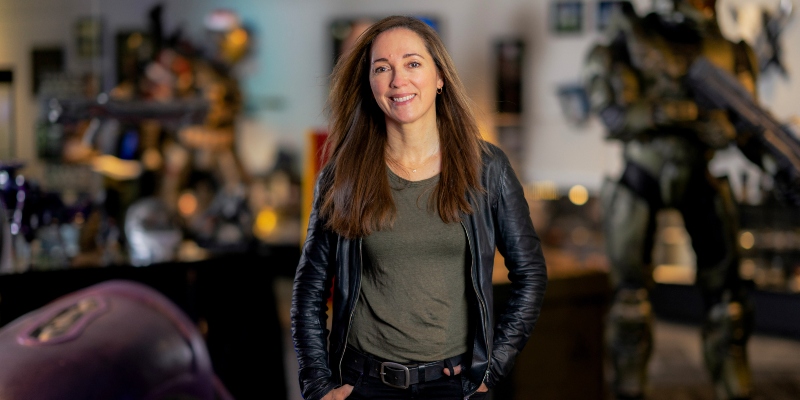 Source: eurogamer.net
Bonnie Ross is the Corporate Vice President at Microsoft and is the head of 343 Industries, the studio behind the Halo gaming franchise. She started working in gaming back in 1994, focusing on PC sports games. Most of her recognition has been for Halo, which is one of the highest grossing video game franchises ever.
Besides her work on games, she's been a strong advocate for women in technology and gaming. She's been key to hiring more female game developers as well as developing more female characters in her games.
5. Maria Alegre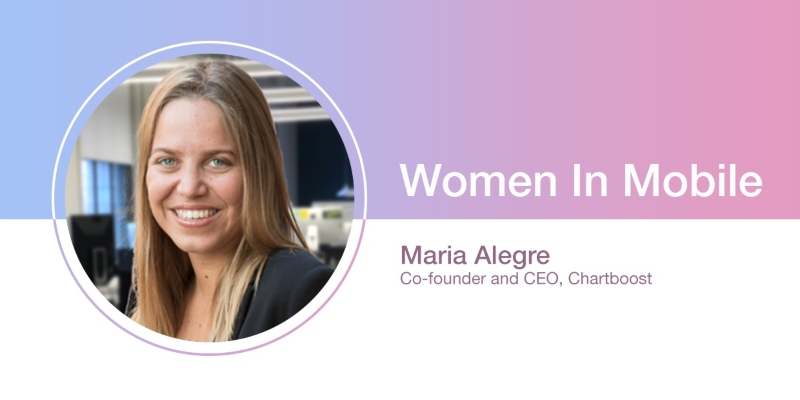 Source: aarki.com
Maria Alegre co-founded Chartboost and is now its CEO. This technology platform helps mobile developers find new players and earn money from their games. She moved from her native Spain to Silicon Valley in 2008, and got involved in technology. When the startup she worked at was acquired by Disney, she realized there was a hole in the market for developers who wanted to turn their app ideas into successful businesses, and that's where her business was born.
6. Tina Amini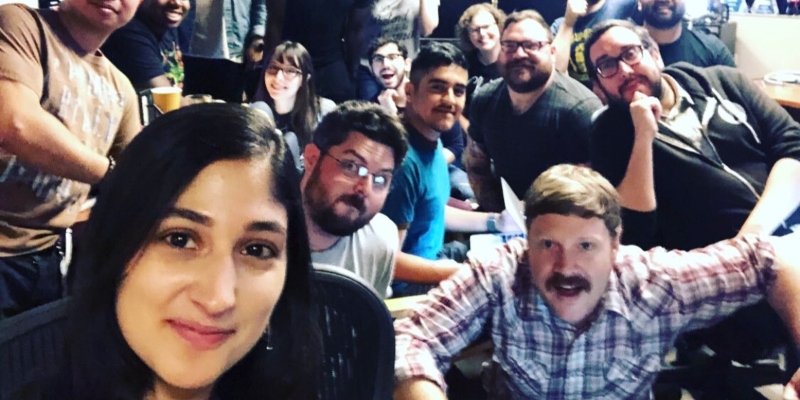 Source: Tina Amini on Twitter
Tina Amini is the Editor-in-Chief of Games at IGN Entertainment. IGN Entertainment is the home of journalism about games, films, TV, technology, comics, and more. They review new games and also give "Best Of" awards every year for a variety of categories. Amini has written about video games for lots of different platforms, based on her passion for gaming. Her work at IGN helps people find great new games to play.
7. Amber Dalton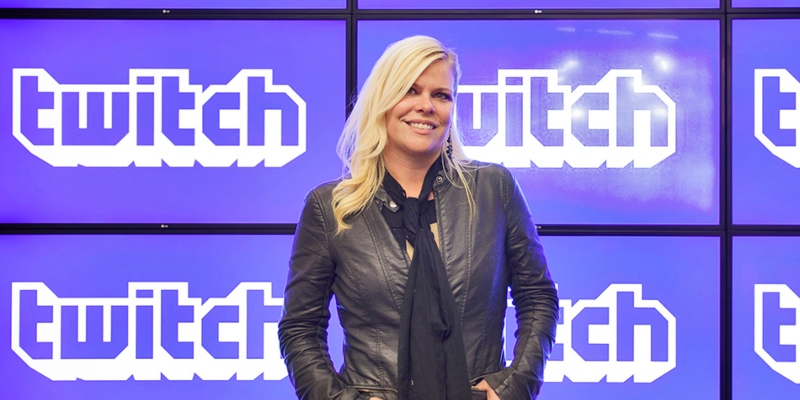 Source: http://www.fastcompany.com, AP
Amber Dalton got her start as a professional computer gamer in the early 2000s. She co-founded PMS Clan Inc., an all-female online gaming group that focuses on creating a better environment for women in gaming. Now, she's the Senior Director of Sales and Sponsors at Twitch, the popular live streaming service that's huge among internet gamers. Twitch is used for e-sports by gaming enthusiasts everywhere, with around 15 million users daily.
The Future of Women in Gaming
As you can see, many women have risen to the top of the gaming industry thanks to their creativity and hard work, plus a passion for their field. Since gaming is going through a big period of growth, including video games, mobile games, and casino gaming, it's a great time for women to shine in the field.