Online Slots, Online Banking, And Beyond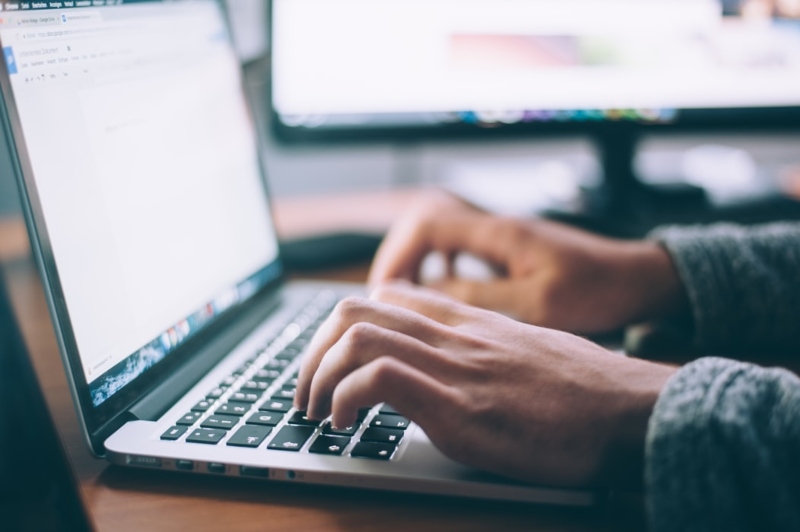 Source: Photo by Glenn Carstens-Peters on Unsplash
The number of things we can do in person, face to face, has decreased lately. That's why our time online has greatly increased during this crisis, which has had many positive impacts. The existing trend of digitisation was accelerated by new challenges in 2020, leading to big changes in Canada. Casino players have long had the convenient option of playing their keno online; now with a mass digitisation in Canada, how will other industries fare?
This has been a difficult time for everyone, particularly for small businesses. The businesses who are weathering the storm of 2020 are the ones who have been able to adapt. They've found creative ways to remain relevant and stay close to their customers, even when physical stores are closed.
All sorts of businesses have quickly had to adapt to a new reality, learning lessons that many digital businesses, like online casinos, had to learn a long time ago. Businesses worldwide are learning about the importance of new solutions, like deepening SEO efforts to boost web traffic or working on new kinds of advertising and affiliate programs. While are great solutions for keeping things afloat, we're probably going to see even bigger changes coming to the business world.
Canadian technology authorities have noticed this need to adapt as well, and they're making a commitment to support the country's digitisation. This will in turn support the country's e-commerce economy and boost online safety and security. The crisis has served as a catalyst for many ongoing technological initiatives, and could have various positive outcomes for the digital world. In response to the changes in the digital world, Canada is slated to spend upwards of $28 billion (CAD) on their digital transformation. This will have wide-reaching effects for all Canadians, and represents a 7% increase in spending over previous years.
Digital Transformation Week 2020
Since the Internet was first born, businesses have looked for ways to use its technology to their advantage. The Internet is an amazing tool for reaching wider audiences, but in the current crisis, it has been an essential tool for small and local businesses, too. Even businesses that were originally on-land found themselves thrown suddenly into the online ecosystem. Companies that had brick-and-mortar offices have had to adapt their business models to thrive online.
In recognition of the huge strides that need to be made in digital technology, IT World Canada has organised Digital Transformation Week 2020, aimed at providing participants with the latest knowledge in the digital world. This digital conference, being held this July, will bring together various technology though leaders to share their expertise with other IT professionals and other business people interested in optimising their business's online presence.
They'll focus on all sorts of topics related to digital technology, centred around the importance of advancing the field in light of our current crisis. Participants will hear about changes to digital work and learning spaces, artificial intelligence, and security technologies. In today's world, these issues have become important to everyone, not just traditionally online businesses. These conversations are going to become more common for all types of businesses.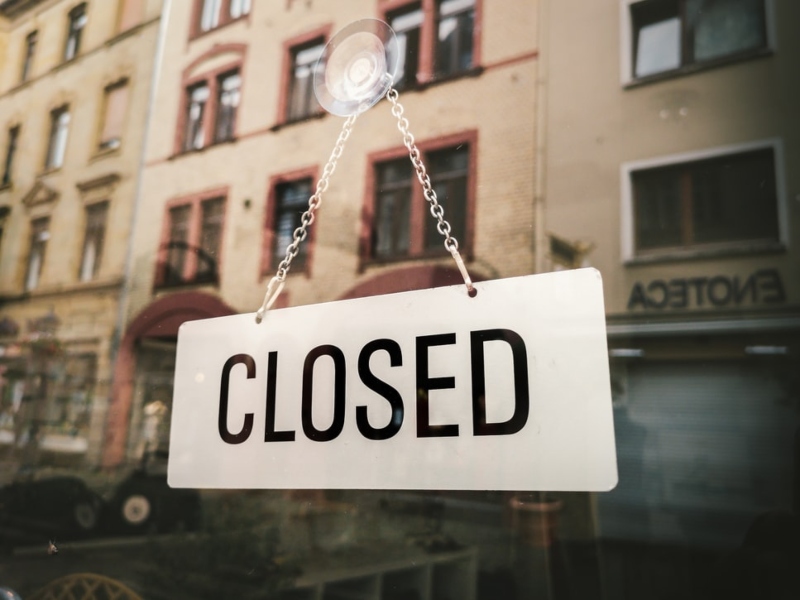 Source: Photo by Benedikt Geyer on Unsplash
A Shock To The Tech World
Hardly anything has been unchanged in the last several months, as the whole world has had to reorganise and rethink in response to the pandemic. What at first seemed like it would just be a brief inconvenience has changed the entire landscape of business, with a huge and lasting impact in almost every field.
Businesses, particularly small businesses or those who aren't able to operate without physical offices or storefronts, have borne the brunt of the changes. After months of having their doors closed to in-person customers, many companies have had to make layoffs, including casinos. Even essential businesses or businesses operating at full capacity have had to adapt to the new reality.
The digitisation of workspaces and learning spaces has perhaps been the biggest change of 2020, and for many industries there's no end in sight. Offices closed their doors to employees and schools sent students home, leaving a huge slice of the population working and learning online. Many people had to get used to home offices, online meetings, and the challenges of conducting business from a distance.
Online conferencing tools have enjoyed a huge boost in users as meetings are conducted from makeshift offices at dining room tables and in guest rooms all over the world. Many businesses even found that the transition wasn't so bad—some employees enjoyed the flexibility and comfort of working remotely. Some unexpected businesses even went online, with a huge jump in live-streamed fitness classes, telemedicine appointments, and more.
Small Businesses Make Big Changes
Many small businesses, especially those who were already in precarious situations, have been particularly prone to difficulties during the crisis. That's why a number of initiatives are being put into place to help them out.
Ontario's Digital Main Street project is a great example of useful support for small businesses. The provincial government, working with the federal government, has launched a $57 million program for the Digital Main Street Platform. It's aimed at getting over 20,000 businesses in Ontario online and thriving. While the project was launched in response to the pandemic, it's expected to have a long-lasting positive impact on the small business landscape in Ontario and beyond.
By helping Ontario's small businesses recover, the project will help create jobs and boost sales. The program will recruit students and professionals to build online stores for small businesses, without a required investment from the business itself. This will help them compete in the online economy, keeping money in small local businesses. The program will also offer consulting and tools for more effective digital marketing, e-commerce, and more.
Source: Photo by Djurdjica Boskovic on Unsplash
A Comprehensive Change
In order to effect real change, it usually isn't enough to just change one part of the system and wait for the rest to follow. That's why there are lots of other important initiatives that need to be put in place as part of Canada's successful digitisation.
Ontario has incorporated this into their plans. In order to support the province's online community through the Digital Main Street program, they'll also be investing $150 million in rural broadband access. This will allow more people to get online and support those small businesses, no matter where they live. Increased internet availability is also essential for people to remain connected with the world, to stay up to date on the news, and to help with education.
Increased technology requires increased security, too. The more devices get online, particularly when there's e-commerce or online banking involved, the more important it gets to protect people's data and assets online. Canada has a robust plan for Cyber Security, with a 5-year action plan in place to improve safety online in all areas. Their goals include creating secure systems, innovating the cyber ecosystem, and maintaining effective and collaborative cyber management.
Many tech companies in Canada have sought ways to prevent identity theft and the misuse of data. Providing personal information online opens consumers up to a certain amount of vulnerability, since their data could be intercepted or stolen. The current norms for verifying identity (like passwords, multi-factor authentication, and biometrics) have improved in recent years but are still far from perfect. They are still vulnerable to attack and can also be detrimental to a user's experience.
One company that has thought of a smart solution is KABN, who have created a consumer service called Liquid Avatar. This technology is meant to be like an online equivalent of your keys and wallet, letting you perform authentication without as much danger or hassle. It's a technology focused on biometrics.
KABN is also taking action on another important issue in online security. Your information isn't just in danger of being intercepted or stolen, but is often gathered and used by corporations for profit. Their services would give users more control over their data and how it's used.
The European Union made sweeping changes to data privacy regulations over the last few years. These new laws had a similar goal to what KABN is working toward: making sure that individual information is secure and that people are aware of how and why their data are being processed. Similar regulations could be adopted nationwide eventually, but in the meantime, concerned online citizens may benefit more from other services that control their data privacy.
How The Market Has Been Affected
Unsurprisingly, the market has also taken a pretty hard hit during this crisis. While things are starting to look up a bit and businesses are beginning to reopen, the crisis is still far from over. It's possible that there will be future waves of illness, resulting in the re-tightening of regulations. This uncertainty about the future is reflected in the volatility of the market, which has caused big losses on investments, a declining job market, and poorer financial outcomes overall.
However, the amount that Canada is spending on digital transformation is actually on the rise, which shows that they've chosen to invest in the digital economy and infrastructure that supports it. The sectors spending the most on digital transformation are robotic manufacturing, intelligent electric management, and customer and client management. Software will enjoy a boost overall, with businesses seeking new online solutions to manage their workforce and client relationships. Hardware isn't faring quite as well, particularly since individuals who find themselves in a precarious situation are less likely to spend as much.
The opportunities that the crisis has created may have eventual benefits for the market, though, as new technologies emerge in response to new difficulties. Virtual solutions for education and co-working are one example of technologies that have enjoyed success during these difficult times.
Many health-related technologies are also likely to see market growth in this new reality. As the situation demands new healthcare solutions, technologies focused on health monitoring and telemedicine should show growth. Rather than an overall downturn in the market, we may see the market begin to shift to favor new and emerging types of technology that are more suited to our current reality.
Source: Photo by NeONBRAND on Unsplash
A New Normal
Since the beginning of the crisis, we've been hearing speculation about the "new normal" that will emerge when the main crisis is over. Most people agree that things won't go back to being exactly like they were before, but that we'll have to adapt to a changed world instead.
As businesses begin to discuss reopening, or even start to open their doors, they have to face a world that is different than the one we knew before. This will have huge implications for the economy and our way of life overall.
It's likely that many businesses will have learned from the experience and will use new online tools to their advantage. Companies with an increased online presence will enjoy the benefits even when people aren't in complete isolation anymore. They'll be able to find new customers who might have never visited their store in person, and they can use smarter, more targeted marketing to find their ideal consumers.
Even some of the social changes could stick around—from video conference weddings, to playing games online with distant friends, to choosing to play slots online at home instead of traveling to the casino.
Though this has been a hard time for everyone, we have seen some positive innovation in technology and business, which could have long-lasting benefits even when the world is back to normal…whatever that "normal" might look like.
You may also like: Change Your Diet To Save the Environment