Golden Hook™ Online Slot Game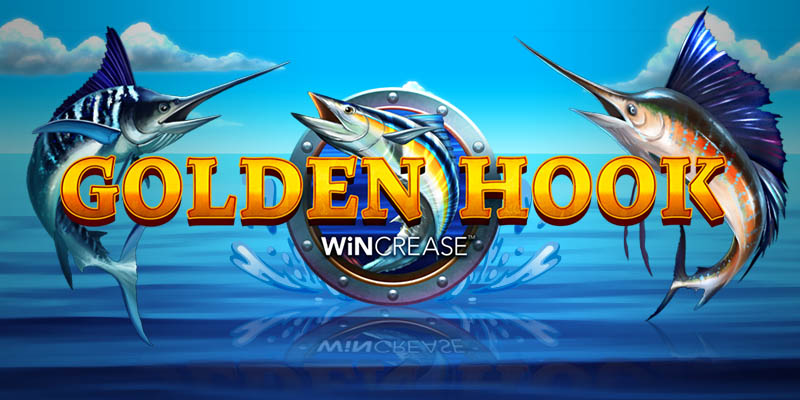 For many people around the world, fishing is an incredibly important hobby, and one that they are prepared to invest plenty of time and money into. There is certainly something to be said about the relaxing nature of fishing, though, which is surely one of the many reasons people get into it in the first place. Perhaps it's the sounds of water lapping against the shore or the side of a boat, the patience required, the idea of catching a whopper... whatever the reason, fishing is here to stay.
Thanks to Microgaming and Crazy Tooth Studio, there is now an online slots game based entirely on the notion of casting a line and reeling in potential wins, and it's proving to be just as relaxing and rewarding as the real thing. It's called Golden Hook™, and it is available to play right here at Royal Vegas Online Casino Canada. Below, we take a closer look at everything the game entails, and offer players some ideas about what they can expect to find when launching it. So, when you're ready, read on – just remember to pack some sunscreen.
Gameplay Basics
Golden Hook™ looks and plays quite differently compared to other online slot games, and that's because you won't find a traditional grid of reels and rows to play with here. Instead, you'll be presented with a screen that is dominated by the bow of a fishing vessel, with a big blue sea ahead of you with islands in the distance. The game boasts what is called a WiNCREASE™ feature, and its premise is quite simple and straightforward: you place a bet (the range extends from as little as 0.20 credits to a max of 40) and then hold down the main bet button to cast your line into the water. Naturally, the longer you hold the button down for, the further the line will be cast, and the bigger your wager will be.
The game is listed as one of medium volatility, which means it sits comfortably on the fence between high and low volatility games, where high volatility games pay out less regularly but in greater increments than low volatility games, which pay out more often but in smaller amounts.
Symbols And Features
As you might have gathered already, Golden Hook™ is unlike any other traditional online slots game we have played before, and without reels, it makes sense that there won't be a set of traditional symbols with various combination pay outs to try and hit. Instead, you cast your line and hope for a decent catch.
That said, there is a special feature to keep an eye out for, and that is the titular Golden Hook™. This function is randomly triggered, and the screen will change to offer you a view of the scene under the water where the fish are swimming. Each of these fish will have a different credit amount or Multiplier attached, and the point is to catch as many of them as you can to bag as many fish as you can – in the hopes of bagging a decent catch.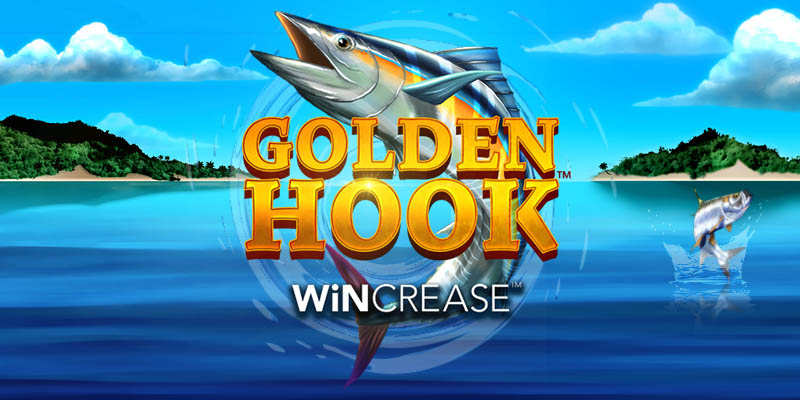 Software Providers
Golden Hook™ is a creation of Crazy Tooth Studio, made exclusively for Microgaming, with the latter having been in the business of online casino game creation from as far back as 1994 – the same year as the world's first online casino, which it actually supplied games to back then (and still does!)
Microgaming has an ever-growing catalogue of casino games to its name, comprised of online slots, table games, video poker selections, casual gaming options and much more. All their newest products are accessible on mobile devices like smartphones and tablets, and you will find that even some of their older favourites are being remastered for modern audiences and contemporary devices.
Available At Royal Vegas
Golden Hook™ is one of hundreds of online slots that can be played and enjoyed at Royal Vegas Online Casino Canada. Our gaming hub offers players the chance to enjoy not just online slots, but table games, casual selections, video poker offerings and much more.
The casino also offers a range of other promotions, events, and competitions, as well as a host of trusted banking mechanisms, with all transactions protected by 128-bit SSL digital encryption. There is also a customer support team ready and willing to assist whenever you need it.