Online Slots – An Introduction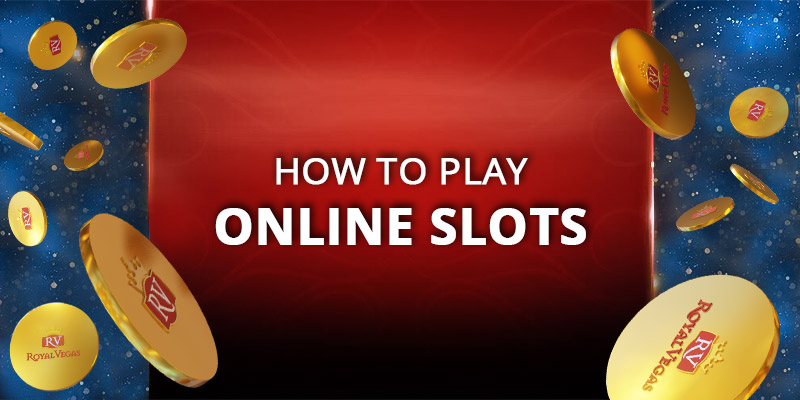 You would be hard pressed to find an online casino Canada that doesn't play host to a wide selection of online slots games. After all, this genre is one of the most popular, not to mention vast and varied. Over the years, these seemingly unassuming casino games have grown into some pretty groundbreaking titles, boasting multiple features, many of which are interactive and immersive.
That being said, not everyone who plays at an online casino will know what they're doing when firing up an online slot, so we've taken some time to offer you an in-depth explanation on what they are, how they generally work and, of course, where you can play some favourites. Bear in mind that there is no 'one-size-fits-all' approach when it comes to online slots, but the basic premise of many of them remains the same. Let's take a look.
Aspects Of Online Slots
Before we get into the nitty-gritty, let's get some basic online slots terminology out of the way, so that you'll have a better understanding of what we're talking about.
Reels: These are the vertical lines upon which symbols land. Most online slots have between 3 and 5 reels.
Symbols: These consist of high and low value icons, and most will have a payout value attached. Special symbols include Wilds (which have substitution powers) and Scatters (these tend to trigger bonus rounds.)
Free Spins: A common form of bonus round, these refer to a set number of spins that don't cost you a thing.
Rows: The horizontal lines that run across an online slot, with most modern games having 3 rows. This, of course, depends on whether the game allows for symbols of different sizes to land on the grid.
Paylines: These are patterns upon which symbols need to land in order to trigger a payout.
Ways-to-Win: Some games don't have paylines, but choose a Ways-to-Win function, whereby wins are awarded for landing matching symbol combinations next to one another on the reels.
Paytable: Much like a mini instruction manual, the paytable of an online casino game will tell you what all of the symbols do, what their values are, how any special features work and more.
Spin: This is simply the word and/or button that we use to start spinning the reels of the online slot.
Autoplay: A popular function in most modern online slots games, whereby you can set the game to play itself up to a predetermined number of spins
These are some of the most commonly used terms when talking about online and mobile slots games, and you're sure to come across more than a handful of them when reading various online slots reviews on the Internet. Equipped with this knowledge, let's take a gander at what to expect when learning how to play one of these games at your favourite online casino (which, we hope, is Royal Vegas – but more on that later.)
How to Play Online Slots
For this blog, let's assume you're playing something of a stock-standard 5-reel online slot with 3 rows. These are commonly known as 'video slots' thanks to their detailed graphics and mechanics, with classic 3-reel slots looking and feeling more like land-based variants. Let's also assume this game has an Ancient Egypt theme (which continues to be popular).
When launching the game, you'll be presented with the playing grid, and will see the aforementioned 5x3-reel structure. While some games have their different paylines fixed and hidden, some of them will be displayed on the borders of the grid, and simply clicking or tapping on them will reveal where that particular line runs. Most online slots games will have high and low value markers, so let's say the high values comprise of typical Egyptian imagery, like gods and goddesses, pyramids and sphynxes, while the low values are represented by the card faces A, K, Q and J. The image of an Ankh is the Wild, which means it can take the place of other symbols to help you hit paying combinations, while the picture of Cleopatra is the Scatter. This is the key to triggering a round of Free Spins, if you manage to land at least 3 of this symbol anywhere on the reels. It's important to remember that, in most online slots, the Wild does not have the ability to take the place of a Scatter.
Often located below the reels are all of the buttons required to play, and this is where you'll be able to place your preferred bet size. We recommend placing smaller bets when trying any game for the first time, just at least until you get the hang of it. You can always adjust the bet sizes later on, too. When you're ready to play, all you have to do is hit the Spin or Play button, often denoted as a spiralling arrow. What plays out then is up to chance, but you'll often find that modern online slot games boast some beautiful animations and cutscenes, so whether or not you win anything, the whole point is to kick back and have fun.
Game On At Royal Vegas
There are hundreds of online slots for you to try and enjoy right here at Royal Vegas, including 5-reel, 3-reel and even progressive jackpot slots, which have some powerful payout potential. The majority of the games are supplied by Microgaming, and this developer has an incredibly diverse catalogue of games, so you are quite certain to find a title that suits your fancy. We hope this blog offers some detailed insight into how to begin your online slots journey, and we hope you have fun!