Learn To Play Online Slot Tournaments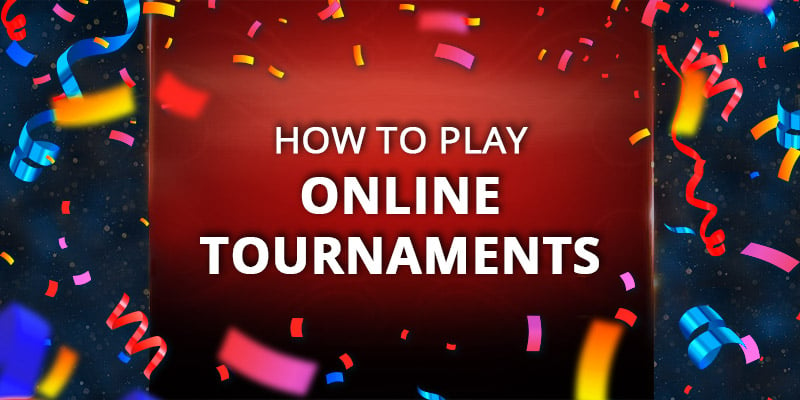 It's no surprise that there are hundreds of exciting slots at Royal Vegas Online Casino Canada.
Why? Because they're so incredibly popular with players!
This massive following can be attributed to several factors – from slots catering to different tastes, budgets, and experience levels, to their exhibiting of immersive graphics, crisp-clear soundscapes, and inventive features. Furthermore, many slots have been optimised to suit all compatible desktop, tablet, and mobile devices, without any sacrifice in quality – making them one of the most flexible and entertaining casino game options at Royal Vegas today.
However, there is one area where online and mobile casino slots may be considered lacking – as they're solo games, there is no social interaction between players.
So, what became the solution? Casinos like Royal Vegas began offering online tournaments for players to enjoy selected slots titles in a competitive and exciting atmosphere.
Here, we'll look at what these tournaments entail, how to play them, and more. Ready? Let's go!
What Are Online Tournaments
In the world of online casinos, slots and most other casino games are played by oneself on a PC, laptop, tablet, or smartphone – from home or while on the move.
While that offered the type of convenience a land-based casino could never provide, it also meant that players were no longer engaging with their peers.
Online casinos solved this conundrum by creating tournaments.
Essentially virtual contests involving casino games, rankings, and bonus credit prizes, these online tournaments allow us to interact with and compete against other players from Canada and around the world.
Selected slots are a part of these tournaments and there is a strict timeframe for playing each one. What's more, the objective can change per event – so it could be about who stays on the leaderboard the longest, who has scored the most cash, and so on.
How To Play
Most players with Royal Vegas accounts are eligible to receive invites to tournaments.
Once they're logged in, they must simply navigate to the Tournaments tab and join. Of course, players don't have to compete if they don't want to, but if they do, pay close attention to those notifications.
Each player in a tournament will be given the same time limits, number of coins/credits, and final goals. The format is simple – players must try and get as many possible winning combinations in a certain time.
When considering that timeframe, remember that taking too long between spins, stepping away from the game, or pausing to do something else, could result in one's time running out. As an example, a tournament might be 6 hours, but each player will only have a few minutes each to play – plus, even if one leaves the game or logs out, the time will keep counting.
Ultimately, there are three ways in which a player's tournament can end – their individual playtime runs out, the tournament timeframe expires, or all their coins/credits are used up.
The top-ranking players with the highest scores, will all receive bonus credit prizes and be declared the winners of that particular tournament.
Social Gameplay In Tournaments
As we've already mentioned, online and mobile casino slot games are played by one person only – which means that the player can decide on their starting balance and top up their casino credits whenever they want to, in keeping with their personal budget. There is no ranking system, no guaranteed payouts, and no time limits for placing bets.
Online slot tournaments on the other hand are played by several people vying for top ranking and guaranteed prizes. Taking part in these tourneys means that there is now a social side added to one's playtime – so it's different from a game of solo slots as one is competing against other players from all over Canada and the rest of the world.
This gives the usual slots formula an added edge, while attracting many of the most competitive players. Furthermore, there are other differences to consider, such as those important time limits that we previously discussed.
What Else To Consider
When competing in online tournaments, players should also be mindful of the online slot that they're playing – which means taking note of the paylines and paytable. The latter highlights what the most important symbols are, while the payline shows what combinations of symbols work together and award payouts.
Also worth considering are the Wild and Scatter symbols, Multipliers, and Bonus features. The Wild can substitute for other symbols, so getting to a possible winning combo is made easier, while landing a certain number of Scatters can activate potentially rewarding rounds. As for the Multipliers, they offer the chance to multiply winnings.
Royal Vegas Online Casino CA
With a multitude of premium online and mobile casino slots and other casino games powered by the likes of revered software provider, Microgaming, it's clear that Royal Vegas Online Casino Canada provides some of the finest entertainment around. What's more, with online tournaments added to the mix, players can get social and competitive with one another, with guaranteed prizes for those who achieve a top ranking.
Established in 2000, Royal Vegas has a wealth of experience. Fully licensed and regulated, with an eCOGRA certificate awarded for fair gameplay and accountable conduct, this online casino also delivers 24/7 live chat support, reputable payment options, cutting-edge security measures, and more, in a safe and responsible gaming environment – making it an ideal destination to enjoy exciting online slot tournaments.