NHL Weighs Hub City Options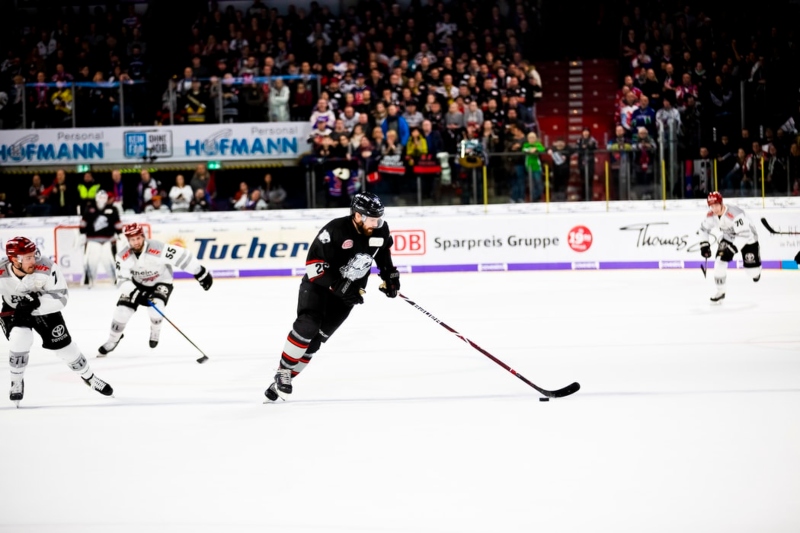 Source: Photo by Markus Spiske on Unsplash
Sports fans around the world are excited for their favorite sports to return as we recover from the pandemic crisis. With the focus shifting from online leisure activities; like playing online keno, shopping, and connecting via social media; professional sporting bodies have had to think of plans on how to safely reopen professional competitions. With the imminent return of top-flight sports, what will the new sports format look like?
The NHL has been discussing their game plan for the return of the league ever since they were officially paused on March 12th. The 2020 Stanley Cup playoffs, which were originally scheduled to be held from April through June, were delayed due to health concerns as part of the pandemic. Since the NHL includes teams (and fans) from all around the United States and Canada, across a range of time zones, they want to choose two hub cities where the games will be played.
Most returning professional sports leagues have opted for a similar format in order to limit travel and exposure. As the NHL weighs their options, it's likely that they'll choose one west coast city and one east coast city, ideally with one in Canada and one in the US. The final decision has not yet been made and is just one step on the road leading up to the season re-launch.
NHL Schedules
Like most of the world, the entire NHL was basically on pause for the last three months. That means that players haven't even been able to practice with their teammates, and many of them aren't even in the city where they play. That has put some additional pressures on the decisions about what the timeline will be, since they have to take players' travel plans into account.
Training has also presented some difficulties. While players have been able to keep up some of their fitness routines at home, team practice has been off the table while the league has been on pause. The NHL is just beginning to discuss a return to training regimens and announced that official training camps will reopen on July 10. The camps would likely last around three weeks, meaning that the earliest the actual NHL playoffs could restart would be sometime in August. That is, of course, if all goes well between now and then.
The league is playing close attention to players' health and is including their input on any decisions about how the league will move forward. They're working with the NHLPA (players' association) for the players to be able to vote on the postseason format. Training facilities were reopened in early June, though there were still strict requirements in place to keep players safe, including limiting practice to small groups and keeping ice time much shorter than usual.
This is a pretty obvious difference between the NHL and other national leagues like the NBA and MLB. In those leagues, many players have voiced concerns that the return to play was preemptive and that it could be putting players and staffers in danger. They've accused the leagues of reopening too early out of financial interests, disregarding official warnings about the potential health risks. Of course, all of the leagues want to avoid a scandal that could arise from any health issues related to poor management decisions.
Source: Photo by Pedro Bariak on Unsplash
Hub City Options
In order to make things as safe as possible for players, the NHL is carefully considering its options for hub cities where the playoff games will be hosted. In order to limit travel and exposure to health risks, they'll choose two cities to centralize all of the playoff activities. This would also entail creating a sort of "bubble" where players and staffers would be able to remain relatively isolated from the outside world. While intended for public health, the decision to limit travel will also help keep the cities a bit greener by keeping everything centralized and decreasing air travel.
However, the extent of the isolation that will be required for the playoffs has been part of the debate. During normal seasons, many players travel along with their families or are at least allowed to visit home. They also enjoy off-day activities to unwind throughout the tournament. These privileges will likely be a bit different during this season, though the players and the league officials are trying their best to find a balance between complete isolation and business as usual. While this is obviously far from ideal, it does seem like the best way to keep everyone healthy. Team officials have also been testing everyone's temperatures before they're allowed in to practice in order to catch problems as early as possible.
There have been lots of rumors circulating about the identity of the two Hub Cities that will be chosen for the NHL playoffs, but the league hasn't given any official word yet. They're considering a lot of factors and working closely with the NHLPA executive board, which includes one representative from each team's roster of players.
There are a lot of different factors to consider, including the cities' time zones (though that isn't a deal breaker), government travel restrictions, and accommodations. Any city they choose will have to be big enough to provide ample hotel space for the teams and staff and, of course, have adequate training facilities. Depending on how strict the requirements are for the "bubble", there may be additional criteria considered to keep players relatively isolated and safe enough to continue the season.
While there hasn't been any official announcement yet—the final news should come in the next week or so—there has been a lot of talk about Las Vegas serving as one of the hubs. It's not just one of the best cities to catch entertainment, it's also ideal for holding large tournaments. It's easy to get to, and they have good facilities and resources. Some hotels are even preemptively setting aside space to accommodate the teams in case they're chosen. Las Vegas is home to the Golden Knights, and it remains to be seen if they'd be allowed to play playoff games in their home city. While it's not strictly prohibited, it could be seen as an unfair advantage.
There has been a lot of talk about choosing a Canadian location as the second city. Because of the nation's wide interest in hockey and the slightly lower costs of hosting games there, it could be a great choice for one of the hub cities. However, some of the strict travel requirements, which currently include a mandatory fourteen-day quarantine period for all visitors, would need to be reconsidered for things to run smoothly. The border between the United States and Canada is closed to non-essential travel until at least July 21st, though this would not apply to the teams if they needed to travel into Canada.
According to the New York Times, Prime Minister Justin Trudeau recently announced that he would be in favor of having a Canadian city serve as one of the hubs. However, it would ultimately be left up to the local health authorities to decide if it was safe enough or not. Three cities—Vancouver, Edmonton and Toronto—are on the table as Canadian options. Toronto particularly stands out since it's on the east coast, which would be good to space out broadcasts if the other hub city was Las Vegas.
The NHL has also indicated that they'd like to have one hub city for each of the conferences, with one in the East and one in the West. That gives Toronto an even better chance, which would be great for Toronto Maple Leafs fans. The Vancouver Canucks and the Edmonton Oilers still have their fingers crossed, though.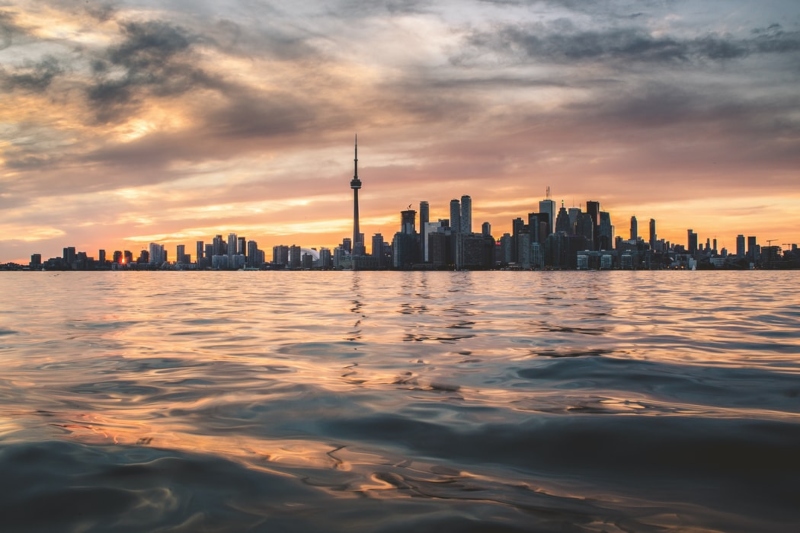 Source: Photo by Berkay Gumustekin on Unsplash
A Different Sport
No matter which hub cities get chosen, there's no doubt that the tournament will be much different than it would have been in a normal year. Other sports leagues have been playing games to empty stadiums, with fans unable to come watch the game live or, in some places, even unable to go out to watch the game at their favorite hangout due to isolation requirements. Even fans watching the game from home will notice how quiet things are when there are no fans in the stadium, which surely weighs on players as well from a morale standpoint.
As in other leagues, we're likely to see some other regulations set in an effort to keep players safe. This could include limits on player-to-player interaction outside of game play, including in locker rooms, team meetings, and leisure time. There could also be extensive testing and prevention put in place to make sure that there aren't any outbreaks. The New York Post reported that testing would be done every other day for anyone who entered the facility. This would hopefully catch any potential risks and keep them in check.
The NHL has recently seen why testing is important—the NHL reported that 11 players tested positive within the last two weeks. Any players who test positive will have to go into isolation and anyone who has been in close contact with them would also require testing and quarantine.
Additionally, the players will have to be more careful than usual about their off-the-rink activities. While the Playoffs may usually seem like a sort of vacation, with players able to visit the city and go out to restaurants or clubs, this will have to be limited for their own safety.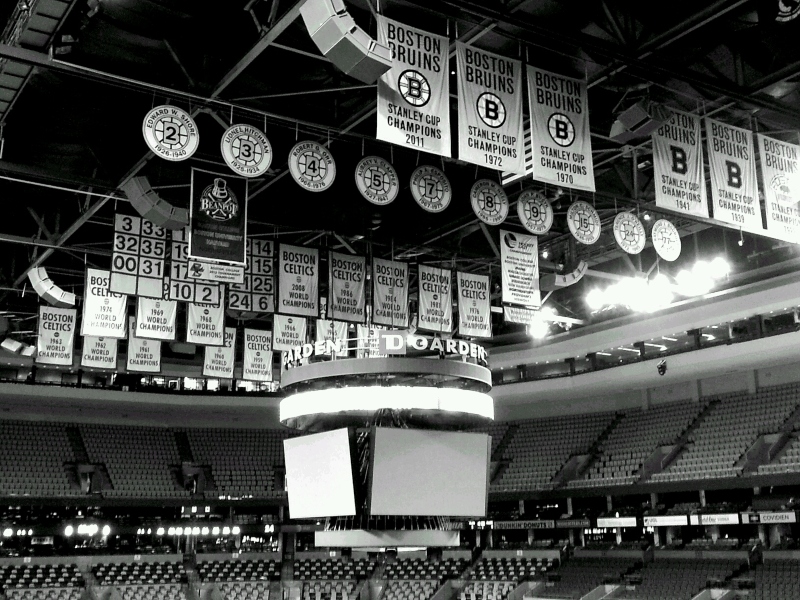 Source: Photo by redsox20041027 / CC BY
Who to Watch
For fans who are eager for play to resume (you can only watch so many highlight reels before you want to get back to the real deal), it may be strange to see the playoffs happen in such a different way. Still, we'll be able to see most of our favorite players returning to the ice, which will be amazing to watch after such a long time.
The setup of this year's playoffs will have a special format due to the circumstances. At the end of May, the NHL announced the 24 teams (12 from each conference) who would play in the playoffs based on their points percentage when the season was suspended early. The beginning of the playoffs will have an exhibition match first. Then, the top four teams in each conference will play round-robin seeding tournaments. They'll follow the regular season rules for overtime and shootouts, and clubs will continue to accumulate points. Teams who aren't in the top four will play in the Qualifying Round, which is a best-of-five series that uses playoff overtime rules. The winners will play in the round-robin games against the higher-ranked teams.
After the playoffs were halted in March, the Boston Bruins celebrated their win of the Presidents' Trophy for the best NHL standings during the regular season. The Pittsburgh Penguins were set to appear for their record-topping fourteen-season postseason appearance streak. As the Boston Bruins held down the Eastern Conference, the St. Louis Blues were the regular season Western Conference champions, though without quite as good a record as the Bruins.
If you want to catch the games on TV, you can check on the NHL Schedules, as well as some NHL standings and stats. In the United States, NBC has the rights to broadcast the playoffs on one of their channels. In Canada, the rights fall under Hockey Night in Canada, which is broadcast by Sportsnet network and CBC Television.
No matter what the NHL schedule turns out to be, or where the games are eventually held, we're all hoping for a good, healthy return to play after a long wait!
You may also like: Change Your Diet To Save the Environment