Premier Blackjack With Side Bets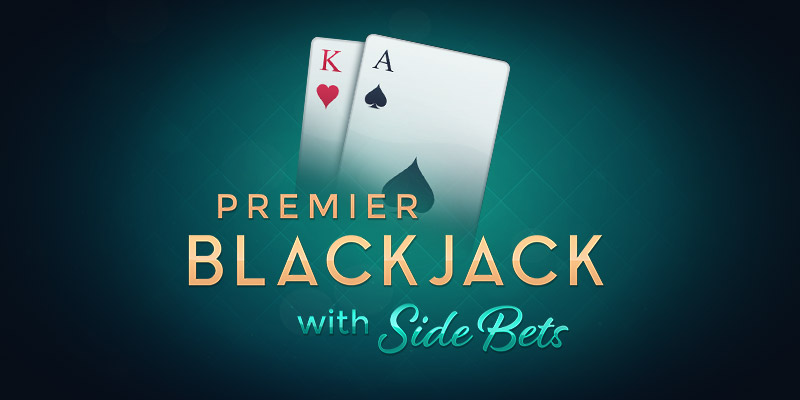 At Royal Vegas, we have hundreds of slots available to play, as well as plenty of thrilling table games – like Premier Blackjack with Side Bets: the first blackjack title in a planned suite of exciting new releases from Microgaming and Switch Studios.
This highly entertaining casino game introduces two popular side bets – 21+3™ and Perfect Pairs™.
These satisfying additions deliver even more choice in the strategic game of blackjack, as well as more possible ways to win.
Let's delve in for a closer look!
The Gameplay Basics
What's the standard premise of blackjack? Players must aim for a hand of cards whose values either add up to 21 or is as close to 21 as possible but not over – to beat the dealer. So, once bets have been placed, both the players and the dealer will be given two cards, with one of the dealer's cards remaining face-down. Players must then check their hand, as in the values of their two cards combined, and make the decision to either Hit or Stand, based on their overall value.
If the value is low, the player can choose to Hit and take another card in the hope of getting closer to 21. However, if the value is good, the player can Stand – in other words, not take another card. The dealer will then turn over their face-down card to reveal their overall value. Whoever has gotten 21 or the closest to 21 will win that round. Notably any values that are more than 21 are Bust, meaning the round is lost.
In Premier Blackjack with Side Bets, the standard side bets include Double Down, Split Hands, and Insurance, with additional special side bets being 21+3™ and Perfect Pairs™, as we've previously mentioned. Gameplay enhancements include Turbo Mode and Left-Hand Mode.
This casino game's default betting range is between 1 credit up to 200 credits per bet. Furthermore, it's been optimised for scalability across all compatible desktop, tablet, and mobile devices – so regardless of one's screen size, the quality of the game is impeccable.
Bets And Features
Let's start with the side bets that are standard features in most blackjack games, which include the following:
Split Hands: When players choose to split two of their cards that contain the same value, resulting in a standard bet placed on the 2nd hand and new card being dealt for each hand.
Insurance: Players can take Insurance against the dealer when the dealer's first card is shown to be an Ace. Insurance bets cost half the regular bet amount – if the dealer gets Blackjack, Insurance pays out at odds of 2:1.
Double Down: Available on any of the player's first two cards, a Double Down bet is equal to the player's standard bet amount. Once in play, one card is dealt, and the player's hand Stands.
Now let's look at the side bets especially added for this game, including:
Perfect Pairs™: A bet on whether the first two cards of a hand will combine to make a pair of one of three different combos – namely Mixed, Coloured, or Perfect. To trigger, place a chip in the marked bet area after the placing of the main bet.
21+3™: A bet on whether the first two cards of a hand plus the dealer's face-up card can combine to make one of these hands: Straight or Flush, 3 of a Kind, Straight Flush.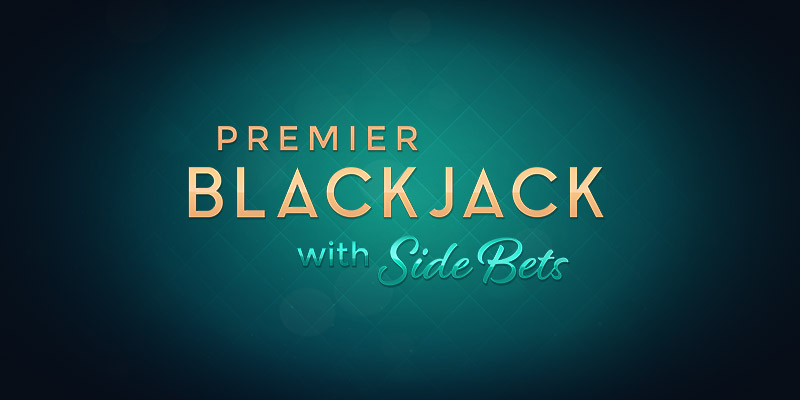 Microgaming And Switch Studios
Premier Blackjack with Side Bets is a satisfying casino game and the result of a collab between our main provider Microgaming and developer Switch Studios.
Players in Canada will likely know about Microgaming, as it's been around since 1994, making it one of the most established names in the biz. Earning reputational and player acclaim for games with stellar graphics, realistic sound accompaniments, ultra-smooth gameplay, easy-to-use navigation, and inventive in-game features, Microgaming is the source of many amazing online casino games. A word on Switch Studios – founded in 2017 and behind some of Microgaming's top table games, they have created some amazing games, such as Premier Blackjack with Side Bets.
Available At Royal Vegas
Premier Blackjack with Side Bets is an exciting table game offering from Microgaming and Switch Studios. With gameplay enhancements, standard side bets, and special side bets such as 21+3™ and Perfect Pairs™, this stunner of a game looks and sounds great on PC, laptop, tablet, or smartphone. Best of all, it's available to play right here at Royal Vegas Online Casino Canada.
At Royal Vegas, we have over 500 casino games, ranging from slots to blackjack, roulette, baccarat, live casino variants and more. Plus, new titles are added every month, ensuring an ever-growing selection. In addition, we provide reliable and reputable payment options, as well as cutting-edge security measures for player privacy, generous loyalty benefits, regular promotional offers, and around-the-clock customer care in English, French, and other languages.