The Evolution of Formula One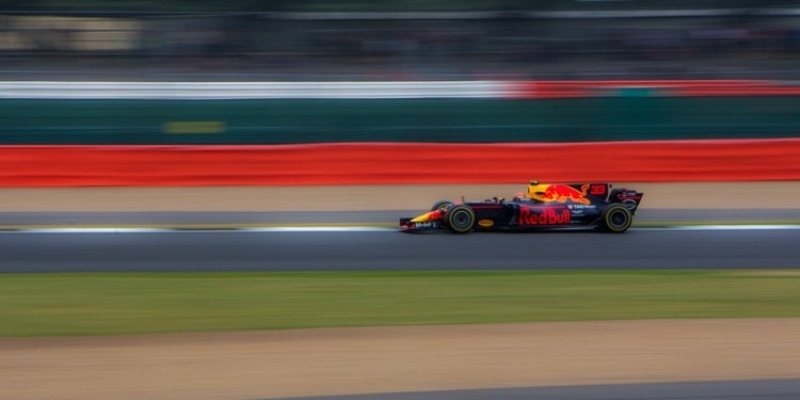 Source: Glen Wheeler on Unsplash
We are only half way through the year and, so far, 2020 has caused more twists, turns, crashes, and blood-pumping adrenaline rushes than a Formula One race. We all need a pit stop. While safe online casinos and e-sports have prospered, the coronavirus pandemic has brought major sporting events to a halt. Formula One, however, accustomed to refueling and restarting, has taken creative steps to keep fans entertained and the community engaged. From March to June, it ran all its Grand Prix races virtually to the delight of fans across the globe who tuned in to watch via YouTube and Facebook in record numbers. What's more, as the world is challenged by issues of racial justice and climate change, Formula One has responded with several initiatives to unite the global community, lead positive change, and truly—as their hashtag says—race as one.
In this article, we will explore the evolution of the world's number one motorsport, from its not-so-humble beginnings to what it is currently doing to fight the coronavirus pandemic, bring down racism, and commit to a more sustainable future. So, sit tight and buckle up, this sport has caught the interest of the most creative and innovative minds in the world. Let's enter the evolution of Formula One.
Its Beginnings
The name "Formula One" refers to the set of rules which all participants and cars must comply with in a race. While racing as a professional sport can trace its roots back to inter-war Europe of the 1920s and 1930s, Formula One had to wait until after World War II to finally emerge in its modern form. In 1946, the Fédération Internationale de l'Automobile (FIA) standardized the rules for an international Formula One competition and the first races were held. Followed by the first championship in 1950. In that season, only seven of the twenty or so Formula One races counted towards the championship title: six Grand Prix races across Europe plus the Indianapolis 500. And more and more races were added in the following seasons, with several non-championship races that lasted until 1983 when these became unprofitable.
Always synonymous with fast engines and exquisite car designs, Formula One has inspired innovation and change for car companies everywhere. Alfa Romeo, Ferrari, Mercedes, Renault— Formula One manufacturers have tried to outdrive each other in terms of speed, aerodynamics, safety, and innovation. And, in doing so, have shaped the entire car manufacturing industry itself. But technological innovation and development can also be a financial burden and it has not always been easy for one of the world's most expensive sports.
Big sponsors and commercial incentives for marketing and raising money have made it financially feasible for some teams to race, but for many others it is just not affordable. In 2008 and 2009, Honda, BMW, and Toyota all withdrew from Formula One racing blaming the economic recession. In response and in an effort to reduce cost, a budget cap was set to be introduced for each Formula One team beginning in 2021 to ensure fairer competition. However, due to the coronavirus pandemic, some have argued that the 175 million-dollar budget cap should be lowered even further.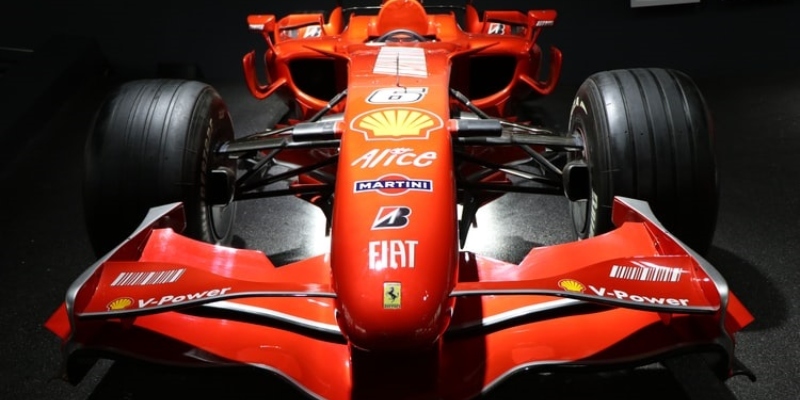 Source: Krish Modi on Unsplash
Racing in Times of COVID-19
Back in March, the McLaren Formula One team reported the first case of coronavirus of the sport and the British team pulled out of the Australian Grand Prix, which was then cancelled. The Formula One season was suspended and postponed. But without skipping a beat, a plan to race virtually and launch a new e-sport was announced. On March 22, The Virtual Gand Prix Series debuted in digital and social media platforms across the globe. The idea was for each postponed Grand Prix to be raced virtually by a mix of drivers and famous stars from the world of sports and entertainment.
The Virtual Grand Prix was, basically, a computer game. In a unique application of virtual reality, drivers mimicked racing a car virtually and competed with each other remotely but in real-time, much like your favorite game of live casino.
The initiative kept the sport alive during the toughest times of the pandemic and fans responded enthusiastically. The series debuted with the Virtual Bahrain Grand Prix, which attracted a live audience of 395,000 viewers across Facebook, Twitch, and YouTube. The series was also livestreamed on the Formula One website F1.com and the pay-per-view television operator Sky. The second event, the Virtual Vietnam Grand Prix, trended as the number one YouTube video in the UK, and succeeding Grand Prixes were consistently in the top 15 most-watched YouTube videos in the UK, France, Germany, Spain, and Italy.
Eleven Formula One drivers competed in at least one race during the series, in addition to other stars such as golfer Ian Poulter and football soccer stars Thibaout Courtois and Sergio Aguero. Not only was it fun, but athletes took it seriously too. Just take George Rusell, a young British racing driver for the Williams team, who practiced like it was an e-sport boot camp and won the whole Virtual Grand Prix Series. According to F1.com, "Russell approached this series like it was real. Starting on the backfoot, having not had a simulator rig set-up when the F1 e-sports series kicked off, he piled in the hours of practice. He even garnered advice from professional e-sports racers."
All in all, it was a huge success and achieved record-breaking viewership. After its final virtual run on June 14, it was announced that the whole series attracted a whopping 30 million viewers across television and digital platforms. It also led to a 1000 percent month-over-month growth in streaming hours for the official Formula One 2019 videogame (developed by Codemasters).
Planning for a Sustainable Future
With a total of ten races cancelled or postponed, Formula One has announced it will reopen its season with the Austrian Grand Prix, set for July 5. "September, October, and November would see us race in Eurasia, Asia and the Americas, finishing the season in the Gulf in December with Bahrain before the traditional finale in Abu Dhabi, having completed between 15 to 18 races," said Chase Carey, the organization's CEO. In preparation, Mercedes, Renault, Ferrari, Haas, AlphaTauri, McLaren, Williams, and Alfa Romeo have resumed work at their F1 factories with strict social distancing and other health guidelines in place. As the first major sport to formally reopen, it has a host of new protocols to keep their staff and drivers safe, including holding the races without fans in the stands and podium celebrations at a distance.
In between all these preparations to reopen its season, Formula One has been hard at work to ensure it is playing a responsible role in the global community. And it is taking important steps to address social issues that have touched the world of motorsports, including racial justice and climate change. Following its mission to "race as one," Formula One has launched several initiatives:
Source: Formula 1
Project Pitlane
Known for its rapid innovation in engineering, Formula One teams can take an innovative design from prototype to finished product faster than most. And these core skills have never been more needed than now—to manufacture ventilators and other medical devices to help in the treatment of COVID-19 patients. As such, seven UK-based Formula One teams combined efforts to form Project Pitlane to manufacture and deliver respiratory devices to support the national need.
Project Pitlane was not only successful in increasing production, it also developed new medical devices. One of these inventions is the Oxford Box, a new aerosol shield to keep medical staff safe when treating infected patients, developed in part by Renault's F1 engineers.
Equality and Diversity Taskforce
In solidarity with the Black community, Formula One has pledged to support racial justice by forming and Equality and Diversity Taskforce led by Lewis Hamilton. The six-time world champion has been very active on the issue of racism and discrimination since African-American George Floyd suffered death by police brutality, sparking protest around the world. But what will the initiative do exactly?
According to Formula One's CEO Chase Casey, "clear pledges to increase diversity and opportunity in our sport" will be revealed soon. "This will include setting up a Formula One taskforce that will listen to people from across the paddock, including the drivers, as well as externals, and make conclusions on the actions required to improve the diversity and opportunity in Formula One at all levels."
Net-Zero Carbon by 2030
The first in these series of socially responsible initiatives began last year as Formula One recognized its role in climate change. In November 2019, it announced a plan to become net zero carbon by 2030. A big part of this initiative is to introduce, by 2026, a new generation of engines that will use synthetic fuels made by capturing carbon from the atmosphere.
Racing into the Future, Responsibly
On the eve of its new season, in what seems like a new world plight with obstacles and full of hope, Formula One places itself in the center of the conversation. More than a sport, it is an active member of the human society. With its commitment to cost-reduction, environmental sustainability, and racial justice, and its social contributions in the health sector and beyond, Formula One has proved that its "We Race as One" motto is not only a hashtag but a guiding principle of action.
You may also like:
5 Of the World's Best Casino Art Collections